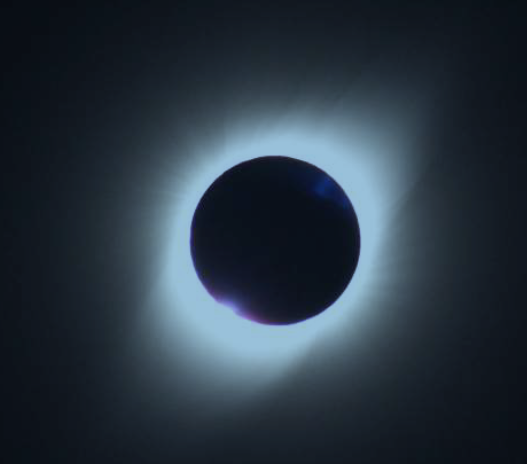 Tonight, Tuesday 3rd September, we kick off our new season with a thanks to Andy Burns for his dedication to the society over 25 years and continuing to publish our PDF newsletter. Here's to another 25 years!
For our meeting tonight, we will be in the capable hands of Steve Tonkin who will talk about Time and Calendars and the relevance to astronomy. To see more from Steve, check out his website https://astunit.com. Steve's talk will be followed by our (short) AGM. Thank you to all the committee volunteers and those that help the society.
Note on this month's featured image. We had a couple of members travel out to Argentina and Chile for the total solar eclipse in the crisp skies of the Andes. Here is an image from Peter Chappell. Image detail: 3rd Contact: f6.3, ISO 3200, shutter speed (S/S) 1/160 of a second at 400 mm.